Benefits Of Installing Vinyl Flooring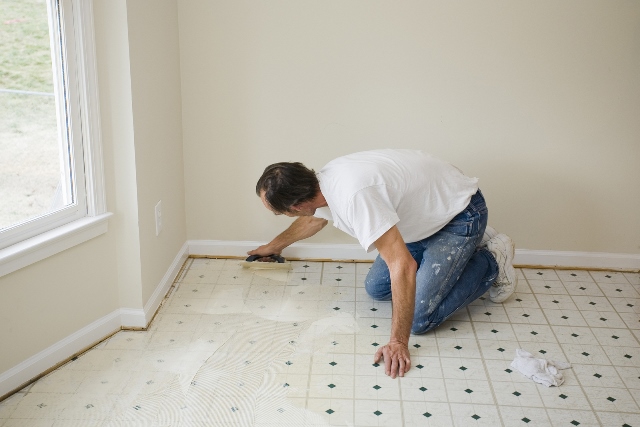 Installing vinyl flooring is extremely popular in a majority of modern homes in the country. Vinyl is considered a great flooring option that fits every budget and decor.
They are an affordable option, which offers style, durability and long lasting performance.
Vinyl is also quite resistant to scratches, dents and stains when installed properly. This is why it is considered one of the most popular flooring options available today.
This article provides a comprehensive overview of the most important benefits of installing vinyl flooring in your home.
Options for Installing Vinyl Flooring
Today, a homeowner can choose vinyl flooring in numerous styles, patterns, colors and textures.
They are available to match any type of architectural and aesthetic background in your home. This is why modern homeowners prefer vinyl flooring over most of the other flooring options on the market.
Solid and composite vinyl are combined in order to create a wide variety of unique and random patterns for your floor.
Printed vinyl is even more versatile, which would allow a homeowner to create a look and feel of natural stone, hardwood or any other flooring material that they can imagine.
The homeowner has the option to mix and match material facades, which would make it look like he/she has combined different elements on their floor.
Cleaning Vinyl Flooring
Nothing can even come closer to vinyl flooring when it comes to cleaning. Sweeping the floor on a regular basis will help keep your vinyl floor sparkling and clean at all times.
Advanced coating will provide a strong barrier to protect the material against scratches, moisture and stains.
Make sure that you occasionally damp mop the vinyl floor with a suitable cleaning product.
Use an approved vinyl floor cleaner to remove stains and maintain the floor for a longer period of time.
Installing Vinyl Flooring Protects Against Water Damage
Water penetration is not an issue on a properly installed vinyl floor. This makes vinyl the perfect option as a flooring material in the kitchen, bathrooms, laundry room or any other moisture-ridden space in your home.
Vinyl is quite inexpensive compared to other flooring options on the market. The low-range vinyl may cost as little as fifty cents per square foot.
Higher and premium quality vinyl materials may cost approximately $10 a square foot.
The difference in price is mainly determined by the quality of the floor tile and the design options available on the surface of it.
The aforementioned article provides a comprehensive overview of the important benefits of installing vinyl flooring.