Carpet Fiber Performance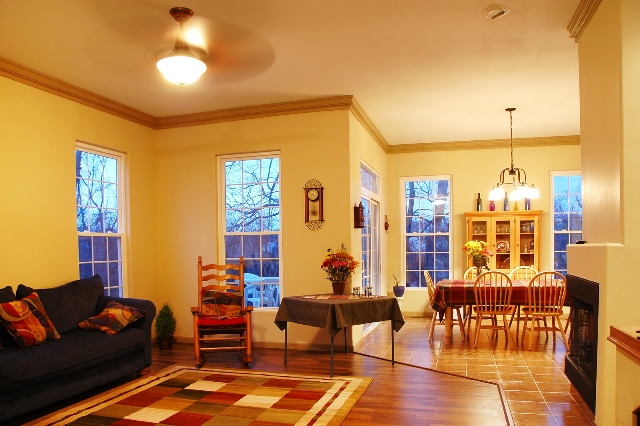 How carpet fiber performance affects your decorating decisions. What decisions are you faced with when you are decorating or redecorating your home or business?
The primary objective is to always determine the purpose for use first.
The purpose will guide and determine what you need. It will suggest the best resources, in time, money, products and services for your interior decorating needs.
To help answer this question, flooring expert and 17+ years business owner Gwen Christensen of Builders Floors and interiors offers the the following tips on determining the purpose or use for a room.
Carpet Fiber Performance Must Match the Purpose
Will this carpet be used in a family room where everyone comes together regularly to watch TV, play their favorite games, enjoy laughter and jokes over a bowl of popcorn and homemade lemonade?
What are some things to consider. The first, is there is a possibility of spillage of liquids such as sodas, sugary drinks such as lemonade or darkly colored teas. Family rooms today are built off the kitchen in most homes so there are concerns about water.
In this case, you'll want to choose a carpet fiber that is stain resistant. Anso Fiber's Stainmaster carpet fiber performance meets all your needs for this type of room. It is one of the best fibers available.
It has a 6.6 strand rating and is touted as one of your strongest nylon manufactured carpet fibers.  See the Carpet fiber performance guide.

Keep in mind that this room may also have high traffic areas especially to its entry way. Therefore, you would not want to use a weak, non stain-resistant carpet fiber.
Of course you can also help to compensate for the high traffic area with area rugs. You can find a great selection of these in our store.
Or we can custom design your area rug to match your carpet or provide a color coordinated contrast or accent.
Compare Fiber Performance and Wear Characteristics
When determining wear characteristics of carpet fiber, ask yourself, who will be using the room. Will there be lots of kids who run and play back and forth on he carpet? How many people will create traffic to the room.
A bedroom for example with two empty-nesters will require a less durable carpet than a high traffic area would.
Other rooms such as living rooms that often is rarely entered except when guests are present may not require the strongest fibers t achieve great results. This can save you money.
Carpet Fiber Performance for Pets
The other issue to consider is whether you will have pets, dogs and cats or other pets.  You are now inviting more potential for different stains in your carpet. The carpet fiber performance should be adequate.
In either case Builders Floors and Interiors always offers you the very highest first rate carpets. We do not offer seconds and many in the industry do. Our commitment to quality is what sets us apart from our competition.
Call 901-382-2155 for more tips on carpet fiber performance so you make the right decision and get the best quality carpet for your room.