Old Ceramic Tile to New Tile!  Have you ever wanted a new look in
your ceramic tile? Look at these before and after pictures!
This is a rather boring small typical white
ceramic tile

that you find in alot
of bathrooms.  The ceramic tile was made in 4×4 tiles and installed in an
average bath   Though the ceramic tile is functional it is
really rather boring compared to the new styles available today with
many options of varying color combinations of small ceramics or
mosaics that really enhance the beauty of the base tile installed.
Many ceramic tile tub surrounds of ceramic tile are 12×12 or larger in size.  Rectangular
styles are also being used in sizes of 4×12 or 8×24 and others. We call them "Subway" Ceramic Tiles. They are the newest look in ceramic tile and can really lighten up
a room with variety of pattern.
The first thing we do to your old ceramic tile is remove it from the wall
and take out the old durock which is really a water proofed version of
sheetrock that covers the frame of the walls in each room. Typically when
you remove the old tile the old durock is damaged and has to be pulled
out of the wall.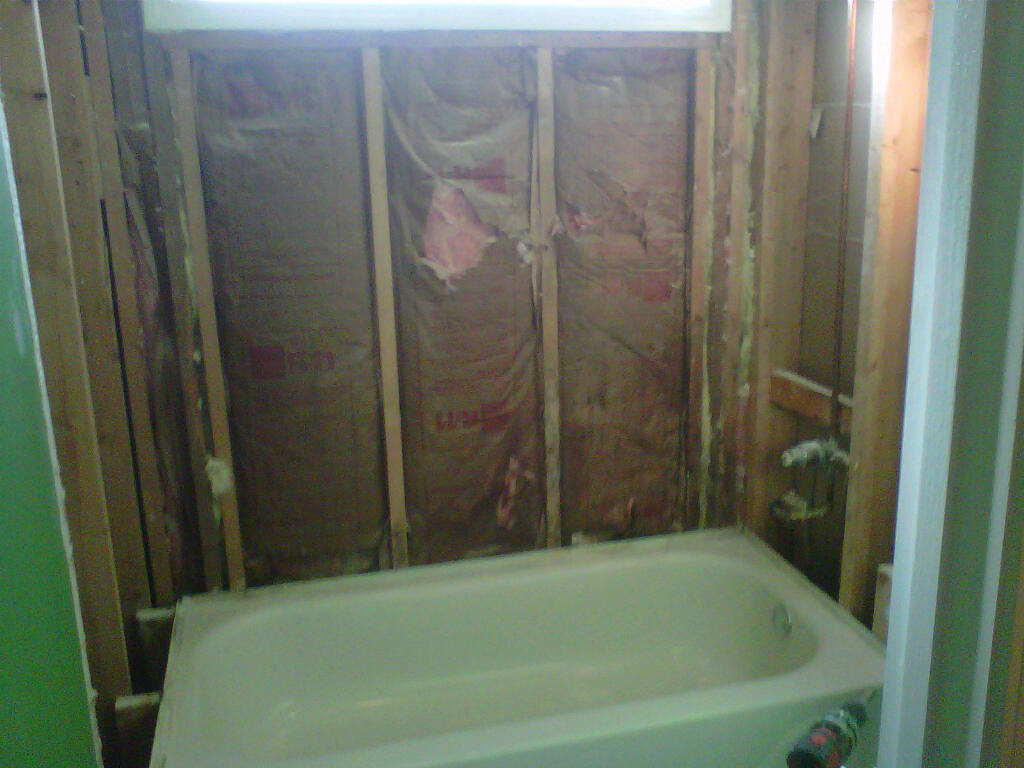 New durock is inserted and mudded into the frame of the wall.  The new tile can
be laid over this durock which protects from water damaging the walls. Walla! a New look in
ceramic tile for your bath! Come to Builders' Floors and pick out your new Ceramic Tile.
We have very expert installers that will make your Bathroom look like a new Room!