Carpet Texture Types Explained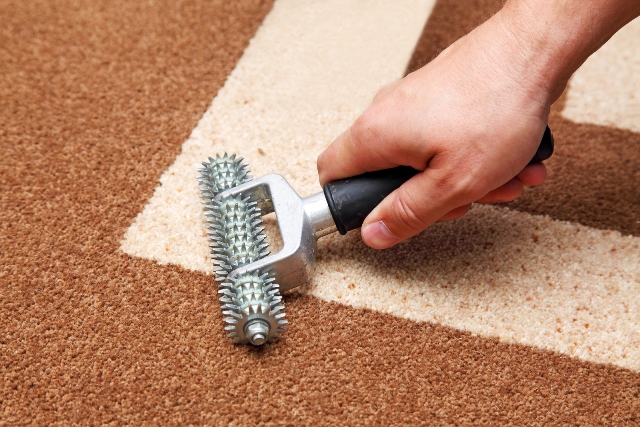 There are basically 2 carpet texture types – loop pile and cut pile. Within these two categories, there are a variety of other textures. The difference lies mainly in whether the loops in the carpet have been cut or not.
Loop Pile Carpet Texture Types
Loop pile carpets are not cut and are much more durable than cut pile carpets. They don't show footprints and can be styled in many ways by changing the pattern of the weave and adjusting the height of the loops. If the carpet has no bristles but is woven, this is a loop pile. Different varieties of loop pile carpets include:
Level Loop Pile carpets have an even finish with regular and simple loop pattern. These carpets are highly suitable for high traffic areas as they do not show footprints and the pile is less likely to become tramped in over time.
Multi-Loop Pile carpets have loops that vary in height which create attractive patterns and give a softer feel and look to the carpet. Also called high-low loop pile, these carpets are incredibly durable and long lasting.
 Sisal loops are in regular rows and can have level loops or high-low loops to create texture and patterns and are also highly durable.
Cut Pile Carpet Texture Types
Cut pile carpets have the loop in the weave cut to create a bristle or brush effect. These carpets are generally less durable than loop pile varieties but are much more lush and softer in texture. Different cut pile carpets include:
Cut Pile Plush (also called Velour or Velvet) creates a tight weave with short and slightly twisted bristles.
Cut Pile Twist carpets have a twisted pile that allows the bristles to lie in different directions for a more textured look. This added texture makes the carpet more hard wearing and less likely to show up footprints.
Frieze Pile carpets have long bristles that lie in different directions and are the most durable of the cut pile varieties.
Shag Cut carpets have the longest bristles that also lie in different directions for greater texture.
In some carpet texture types, loops and cuts are used together to create stylish designs and pattern formations on the carpet. These combination carpets come in two varieties – level cut and loop pile (where the cut pile and loop pile are at the same height) and textured cut and loop pile (where the loops and cuts are at varying heights to create a textured look and feel).
Carpet Texture Types